Articles
A Smarter Way for Retailers to Implement Remodels and New Build Programs
Learn about a better way for retail operations leaders to coordinate their remodel and new build programs.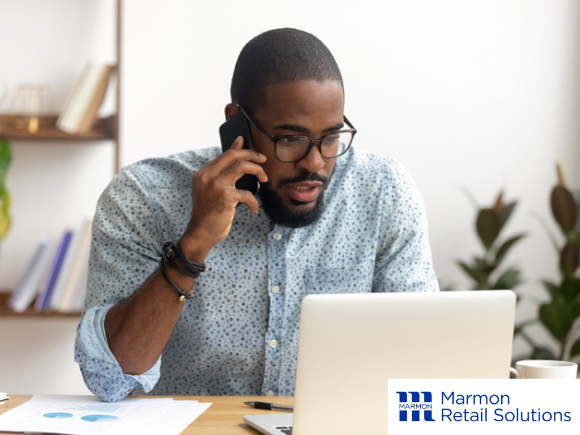 Retailers today are experiencing unprecedented supply chain challenges, even as new growth opportunities begin to emerge. If you're a retail operations leader looking to remodel, rebrand, or build stores, improving your strategies is now more important than ever.
But how can you find an edge?
In the following post, we'll describe how retailers can implement their remodel and new build programs in a smarter way – while also overcoming their current supply chain and inventory challenges. But first, here is a video that discusses a better way for retail operations leaders to coordinate their remodel and new build programs:
New Challenges, New Opportunities for Smarter Programs
Consumer tracking firms like Morning Consult are reporting that more and more consumers feel comfortable – and are even excited about – shopping at brick-and-mortar stores.
That means retailers have the potential to capitalize on the pent-up demand for in-store experiences by implementing smarter remodel and new build programs.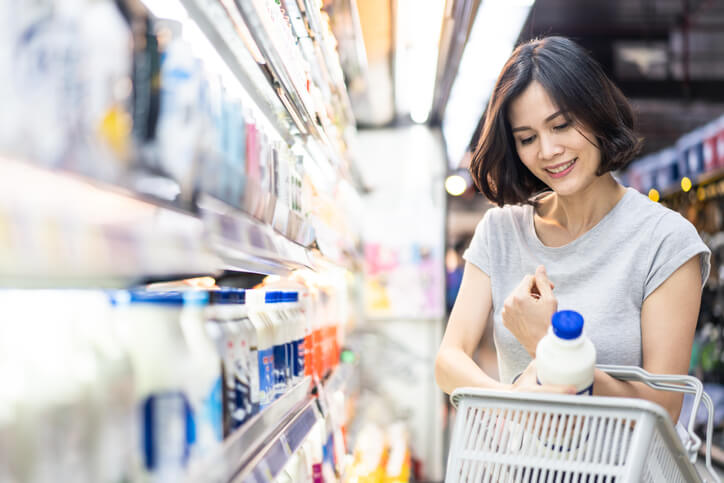 But that's easier said than done when longer lead times, unpredictable supply chain interruptions, and rising costs in materials and delivery times are making your efforts incredibly challenging.
Yet this could actually be a great time to change how you typically handle remodels and new builds. More specifically, rather than coordinate with (potentially) scores of vendors, what if you could turn to a single retail solutions provider who specializes in the following areas?
Procurement
Inventory
Shipping, logistics, and tracking
Installation
Compliance
By doing that you could minimize your points of contact, gain better pricing, and create more efficient processes – and that's just for starters. Let's take a closer look.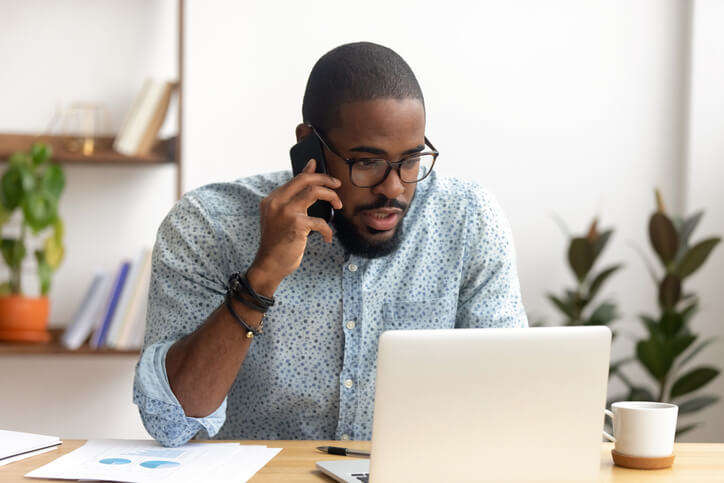 1. Procurement
The Old Way: Purchasing Items from Multiple Vendors
From signage to store fixtures to hand-sanitizing dispensers, procuring items for store sites comes with numerous challenges:
Not enough time in the day. By its very nature, procurement for remodels and new builds requires working with a multitude of suppliers, which can be incredibly time-consuming.
Too many points of contact. Much of that time is spent on communicating with – or at least trying to communicate with – all those suppliers to secure what you need.
Waiting longer than ever for critical info. With suppliers stressed on a number of fronts, you may be waiting longer than ever for call-backs and email replies, and that's assuming you're reaching out to the best person in the first place.
But there is another option: working with a single retail procurement specialist.
The Smarter Way: A Single-Source Approach to Procurement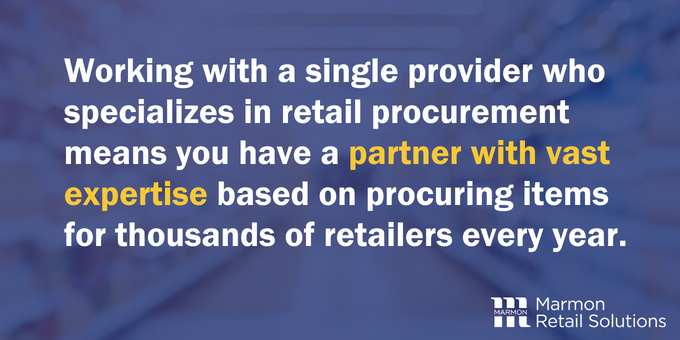 A dedicated team of experts who live and breathe procurement
You can improve your own productivity by offloading select procurement duties to an expert. For example, a qualified procurement partner can take the lead on responsibilities like:
Qualifying suppliers to ensure brand standards are met
Coordinating the RFQ process
Negotiating costs and schedules
Handling procurement-related communication and administrative tasks
Let's pause on that last bullet above. With a knowledgeable procurement expert handling the communication, you now have a single point of contact on the procurement process.
Imagine checking on the status for all your project items by simply talking to one person. That frees up you and your team to address the numerous other challenges you're likely confronting during these disruptive times.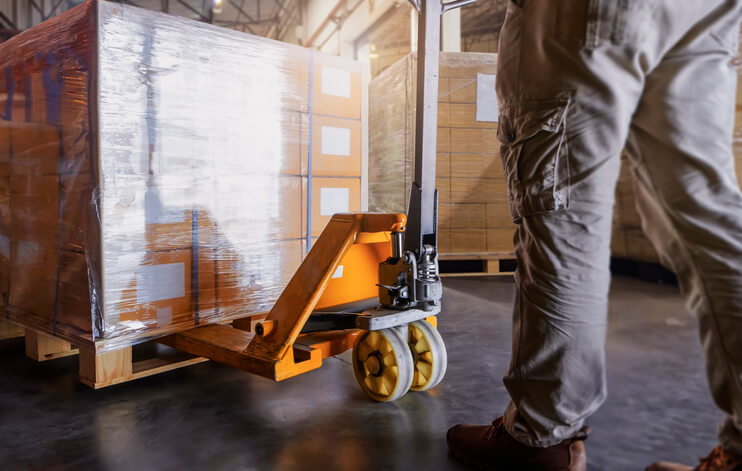 2. Inventory
The Old Way: Coordinating with Numerous Vendors to Send Items Directly to Each Site
If you typically use a direct-to-store model, you manage the inventory for your projects by coordinating with numerous vendors to send components to multiple store sites, ideally in a just-in-time fashion.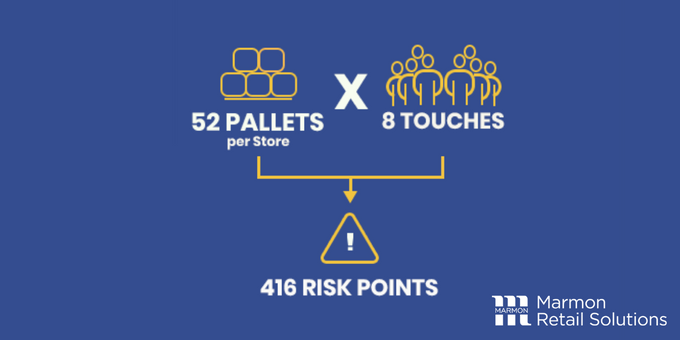 Unfortunately, a direct-to-store supply chain model relies on an LTL (less than truckload) network, a shipping method rife with excess overhead because, among other reasons, it relies on multiple pick-ups and drop-offs – and multiple forklift touches while moving through numerous freight terminals – before items reach their destination.
That can ultimately lead to:
Missing items
Damaged items
Unexpected delivery delays
Costly item reorders, installation delays, and additional installation time
On top of that, given the myriad suppliers you're receiving shipments from, you may struggle to know where an order is at any given time.
However, by working with a single provider who can consolidate your inventory, you could alleviate and even eliminate those potential problems while also generating significant improvements.
The Smarter Way: A Single-Source Approach to Inventory
Save money, increase profitability
Minimizing risk points means maximizing efficiency and investment. That's exactly what can happen with an inventory consolidator. Working with a consolidation partner means you can have your fixtures shipped in bulk – i.e., in full truckloads – to that partner's warehouse.
There, the fixtures are inspected, tracked, and re-palletized for individual store projects. Let's use the graphic from above to help illustrate the difference: The 416 risk points encountered in the LTL model are now reduced to 52 after the consolidator performs the final shipment audit. And when it's time for actual installation, pallets are shipped in full truckloads to each store site.
By shipping full truckloads from your vendor to the consolidator's warehouse and full truckloads from the warehouse to your store project site, you avoid LTL overhead and the costs of missing or damaged products. That can result in significant savings. (See graphic below.)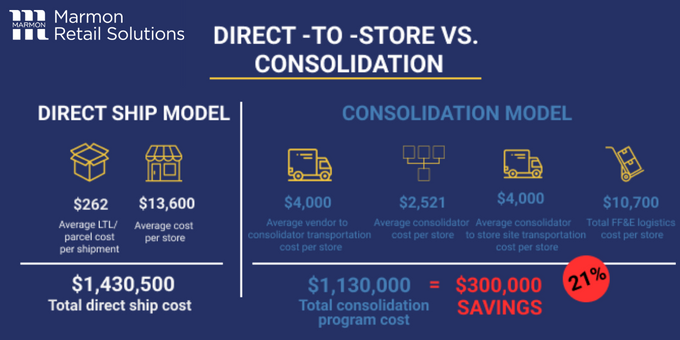 Have better visibility of project progress
Using a direct-to-store model requires coordinating with multiple vendors, likely around the country, to ship everything from signs to shelving to peg hooks. But by working with an inventory consolidator, you can gain better visibility – and control – of your project's progress.
Now you're no longer checking (and re-checking) with multiple vendors yourself; the status of your entire inventory is monitored by your consolidator, who also serves as your single point of contact.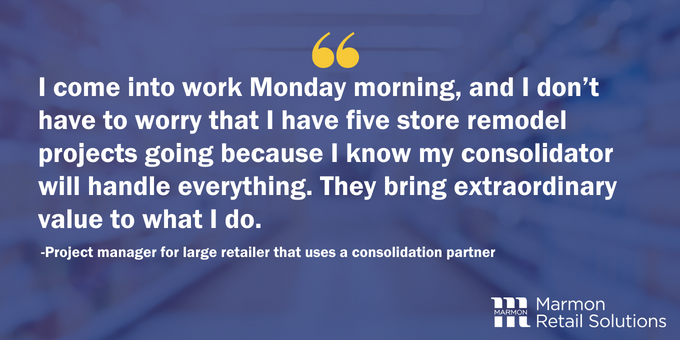 Enjoy flexibility and faster speed to market
Consolidation can also help you mitigate the challenges that can come from supply chain upheaval. For example, by strategically accumulating inventory and having a consolidator warehouse it, you're reducing your risk should fixture manufacturers lack capacity to produce or send products – because you already have items warehoused.
Now, even if manufacturer challenges go hand-in-hand with an economic downturn, you'll be ready to respond quickly when activity picks up again and achieve faster speed to market.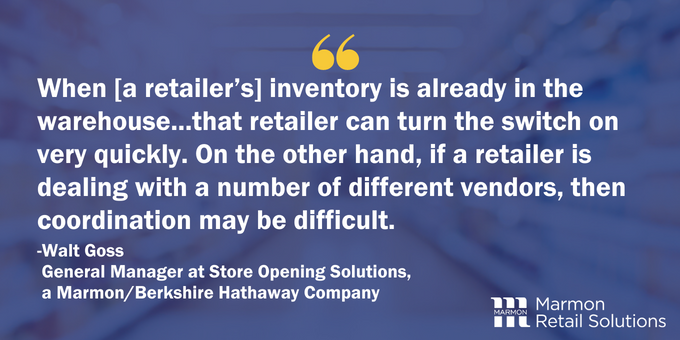 On top of that, you can also take advantage of the potential cost reductions that come with buying items in higher volumes.
"When [a retailer's] inventory is already in the warehouse where it has been inspected, picked, and packed, then that retailer can turn the switch on very quickly. On the other hand, if a retailer is dealing with a number of different vendors, then coordination may be difficult. Those vendors may not be able to react quickly enough or have long lead times," says Walt Gross, General Manager at Store Opening Solutions, a Marmon/Berkshire Hathaway Company.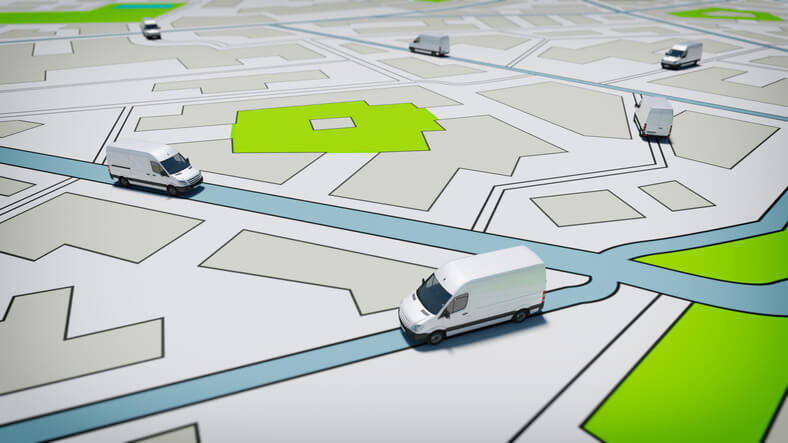 3. Shipping, Logistics, and Tracking
The Old Way: Scrambling to Monitor a Multitude of Shipments
Closely related to both procurement and consolidation is the necessary shipping, logistics, and tracking involved as your installation date nears. The last thing you want are delivery surprises.
But surprises (the bad kind) are just what you may get when you're trying to communicate with every individual supplier in a turbulent supply chain and delivery environment. And if all the items don't arrive on time, you confront serious problems like:
The difficulty in getting an installation team back at a later time
The expense that comes with added installation time
More potential disruption to your customers' experience if the project is a remodel
Then there's also the reality of skyrocketing delivery costs. Do you really have the time or the know-how to efficiently identify less costly shipping options?
But you do have another option: working with a single retail solutions provider with specialized logistics experience.
The Smarter Way: A Single-Source Approach to Shipping, Logistics, and Tracking
Shipping options that save you money
How many remodels or rebrands do you coordinate in a given year? Think about the insight that comes from coordinating shipments for thousands of sites around the country every year.
A retail logistics expert who deals with high volumes of shipments every day has developed sophisticated methods to optimize your shipping. For example, they can combine their nationwide view of current shipping rates with technology that both identifies where costs are excessive and finds better rates for you.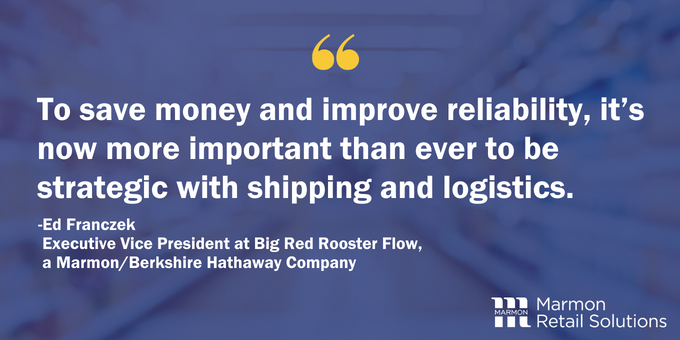 "Delivery costs have doubled and even tripled in some cases. For example, a large retail sign with pricing and multiple messaging boards can cost over $6,000 to ship," shares Ed Franczek, Executive Vice President at Big Red Rooster Flow, a Marmon/Berkshire Hathaway Company.
Transparency to shipping details
Another advantage that a retail logistics partner can provide is easy access to real-time shipping updates. That's made possible by establishing integrated systems with suppliers, which means exceptional transparency for the shipping status of all items.
More specifically, it means system alerts are provided for every new development on the status of your order, alerts that end users – whether installers or the store site owner – can immediately see.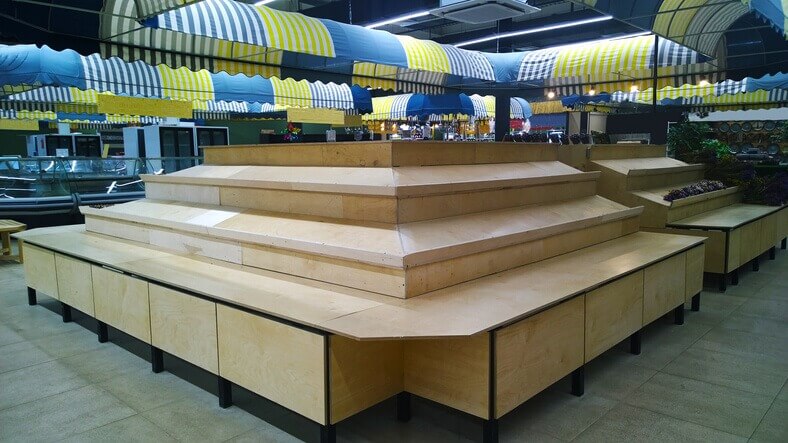 4. Installation
The Old Way: Outsourcing Third-Party Installers with Minimal Vetting
Getting everything you need on site at the same time can be challenging enough. But when that hurdle has been cleared, executing the installation of your signage, fixtures, and other items comes with its own set of challenges.
Although retailers often outsource installation work, the expertise and professional accountability of those teams can vary widely. Subpar installation creates problems like:
Increased installation errors and damage to high-visibility items
Added costs for correcting mistakes and replacing items
Added costs for longer installation times and return installer visits
Excessive disruption to your customers' experience
Overlooked permitting
Poor presentation of your brand
But you can prevent issues like those and strengthen your overall effort by using a single provider who understands the unique demands of retail installation and can manage the process from beginning to end.
The Smarter Way: A Single-Source Approach to Installation
Better brand execution
Think of a remodel or a rebrand project from the front to back of your sites and now consider all the ways your brand is reflected in the installation of items. That's exactly why the installation process must go hand-in-hand with the management of your brand standards.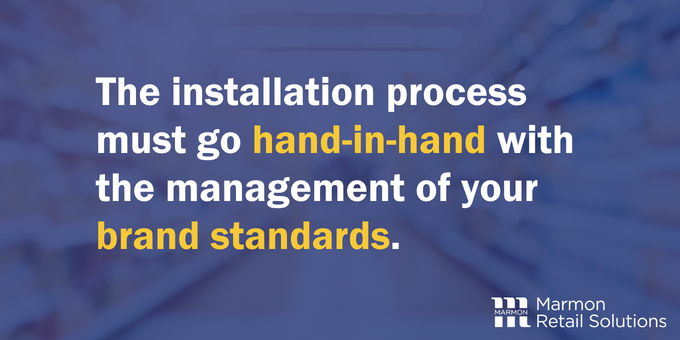 When you have a single-source provider who covers all of the installation bases, you also have a team of branding experts playing an integral role. These professionals can carry out a systematic survey of your sites using the latest handheld technology to capture vital store branding information.
That information can then be meticulously compiled into a branding execution guide that matches items to be installed with their corresponding brand standards. The guide can then be used by the installers to help ensure your installation effectively conveys your brand.
Permitting knowledge
You may be surprised to learn how much permitting requirements vary from one jurisdiction to the next and from one market to another. A single-source installation partner who truly understands the process from beginning to end will have vast experience executing permitting documentation.
They should also maintain a detailed database of thousands of municipalities across the country on various factors related to permitting. A repository of valuable information like that can play a key role in efficiently identifying what permits need to be secured for your sites.
It also helps you achieve the best execution of your brand within the permit limitations for each site.
Benefit from a retail installation specialist with vast connections
Having a single-source installation partner committed to using only skilled, experienced teams to complete your installation can help you achieve better consistency, accuracy, and accountability in your store projects.
Installation crews who work solely in the retail sector have the familiarity and skill set that allows them to work efficiently and quickly – often helping to complete remodels and new store openings sooner than their less-skilled counterparts could.
But locating such qualified teams isn't necessarily easy. Here's where your retail installation partner can be a huge asset because they:
Have both in-house installation teams as well as a well-established network of hundreds of vetted retail installers around the country
Maintain a detailed database of contractor specialities, including scored past performances for future reference
Can utilize data on contractors to help match your specific site needs with top-notch installation teams
Higher volumes for better pricing
Along with identifying the ideal installation team for your project sites, your installation partner can help you reduce costs through volume pricing.
Let's say they have proposed work coming up for several different retailers in your general area, with a total of more than 20 project sites. An installation partner who can bring that kind of volume will be in a position to secure you better pricing.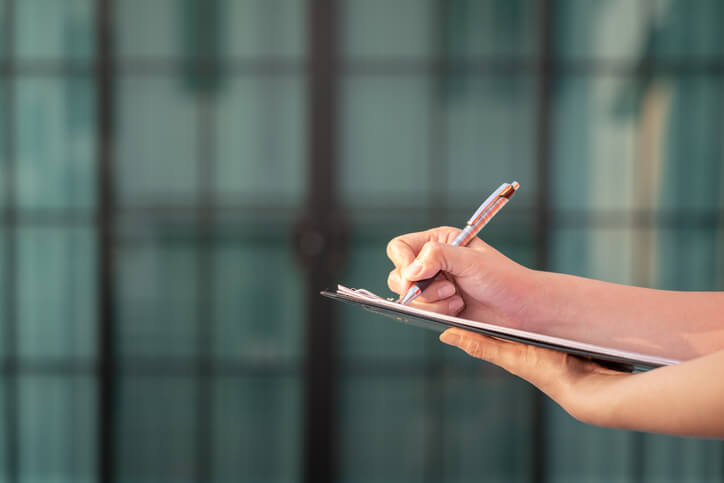 5. Checking Compliance
The Old Way: Assuming the Installer Has It Covered
Once a project is done, you need to confirm if it was done right. A lot of retailers let the installer do their own punch-listing. But if your installer doesn't bring the kind of qualifications described above in No. 4, a compliance check may never actually get done.
Or, if one is conducted, you can never be certain of its thoroughness. But without a rigorous compliance check, you put your project efforts at risk for:
Errors and inconsistencies in your brand presentation
Potential code violations
Additional time and expense to correct issues
But you can have peace of mind that your project was indeed done right by using a single retail partner who also provides professional project closeout services.
The Smarter Way: A Single-Source Approach to Compliance
Genuine compliance expertise
A seamless flow between your installers and your compliance team can be a great advantage – but only if your single-source partner can provide retail compliance pros. Then you'll gain the following advantages:
Qualified people with closeout training. Trust in a real compliance check when you have a partner with a network of thousands of people across the country who are trained to conduct closeout surveys.
Technology to aid in a careful and thorough process. The latest technology can aid in the compliance check process. More specifically, those retail compliance pros will use a handheld device application that methodically walks them through a sequence of steps to document – and photograph – every potential compliance check opportunity.
Branding standards experts. In the compliance check process, the closeout team inspecting the work should also provide project photos to brand standard experts (see No. 4 above). Because they've put the time in to know your brand backwards and forwards, they can actually look at a picture of a sign, a dispenser, a fixture, etc., and identify if there is an issue.
An official punch list for all parties. When the process is completed, your compliance partner will generate an official punch list for the installer and provide a copy to the site owner as well.
Bringing It All Together
You've just learned five smarter ways to approach your remodel and new build programs by working with a single retail solutions provider. It may be a lot to take in, but for now, just start with the basics: Ask yourself how a single-source expert could help with your overflowing plate of responsibilities.
Marmon Retail Solutions provides strategic bundles of integrated services. For your remodel and new build programs, that means we can procure your inventory, consolidate it, ship it, install it, and even check to make sure it's installed right and up to your brand standards.
Learn more about how these types of retail solutions can work for you.
Share This