Articles
Groceryshop 2021 – Sustainability & Omnichannel Transformation are Reshaping Retail
Almost every aspect of the grocery industry has undergone change – consumer behavior and preferences, new technologies, fulfillment and delivery, and more. These changes were already in motion, but had to be accelerated because of the challenges presented by COVID-19. Grocery leaders shared their insights at Groceryshop 2021 about what has taken place and what to expect next for the industry.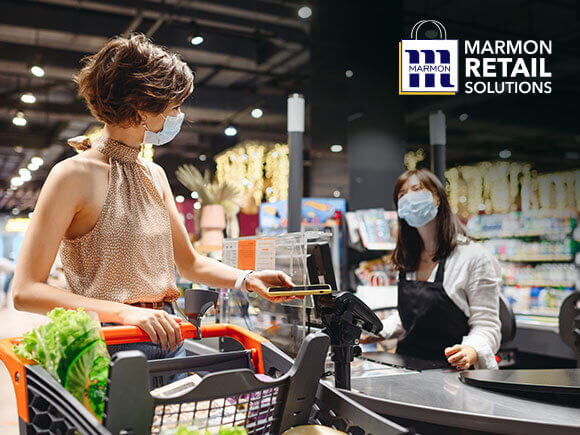 LAS VEGAS — Sustainability is increasingly driving consumer preferences, underscoring the importance of purpose-driven business practices, an opinion shared by many of those who study the retail industry. Retail strategists recently presented their insights at Groceryshop 2021 in Las Vegas, a key event for the grocery, retail and consumer packaged goods industries that drew more than 2,000 attendees, 150 speakers and 200 representatives from the largest U.S. retailers.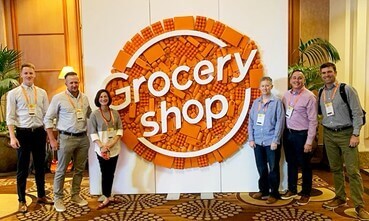 Consumers Are Calling for Sustainability
The pandemic has only accelerated consumer demand for environmentally responsible practices, according to recent data.
"When choosing a brand, 22% more consumers today say that environmental responsibility is very or extremely important than they did in 2019."
Key measurements of sustainability include energy efficiency, reduced packaging and plastic, less food waste and fairer labor practices.

Consumers now say they value environmental impact factors as much as comfort, cost and convenience, and that trend is particularly pronounced among younger consumers. 62% of Millennials and Gen Z report that they prefer to buy from sustainable brands.

That helps explain why brands have been making sustainability pledges, like Grove Collaborative's push to remove single use plastics from household products and go plastic-free by 2025, or Unilever's pledge to achieve a deforestation-free supply chain by 2023 and meet Paris Agreement goals by 2039, 11 years before the deadline.
The push toward sustainability isn't just being driven by consumers. Governments have been increasing regulations around sustainability, in conjunction with 17 sustainable development goals outlined by the United Nations and the Paris Agreement, an international treaty on climate change. This summer, for instance, the European Union banned single-use plastics. In America, the Environmental Protection Agency has been directed to phase down hydrofluorocarbons by 85% over the next 15 years.

"It's not enough for businesses to simply pay lip service to sustainability," said Austen Siwiec, Senior Project Engineer for Trade Fixtures, a Marmon Retail Solutions company. "They need to implement concrete goals as well as data-based strategies for achieving them, otherwise they risk falling short and alienating consumers." Siwiec adds, "At the same time, businesses should publicize the progress they've made toward sustainability and make sure they get credit for actions they've already taken."

Purpose Matters More Than Ever, Experts Say
Consumers embracing social and environmental causes can create opportunities for businesses, since consumers are much more likely to support businesses that they believe share their values. That's why businesses are continuing to embrace purpose-driven marketing, which centers a brand's messaging around core values and social causes their customers care about.
"The goal of purpose-driven marketing is for an organization to develop a deeper rapport with their consumer base by creating authentic connections based on shared values."

Ad Council's Khalm Charles
According to recent research, consumers are four to six times more likely to purchase from, protect, trust and champion purpose-driven companies, according to recent research.
"A purpose-driven strategy requires commitment, but the rewards can be huge," said Stu Accola, Senior Marketing Manager for Marmon Retail Solutions. "Aligning a business's brand with a cause doesn't just attract customers; it can turn them into loyal brand ambassadors." But businesses aren't always taking full advantage of that potential loyalty. Although 94% of global consumers say they value companies with a strong sense of purpose – and are willing to reciprocate through brand loyalty – just 37% believe today's companies are reaching their potential on this front.
Omnichannel Retail Strategies Provide a Cohesive Customer Experience
As shopping patterns have changed during the pandemic, so too have consumers' expectations of convenience.

"To meet those expectations, the industry has continued to embrace omnichannel retail," said Spencer Johnson, Innovation Product Engineer for Marmon Retail Solutions. "This strategy aims to provide customers a seamless customer experience whether shopping online or in the store."
Meeting consumers where they're at is now a basic expectation. According to Forbes, 9 out of 10 customers now expect an omnichannel experience that is consistent and convenient across all channels.
"A comprehensive omnichannel presence gives retailers a competitive advantage and ensures they don't lose sales opportunities," Johnson said. "Omnichannel customers – those who purchase from stores, online and mobile – are some of the most valuable, since on average they spend twice as much as store-only buyers."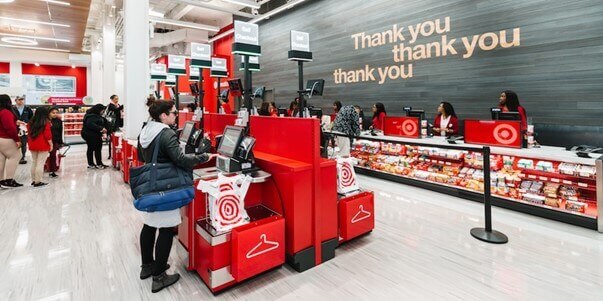 Target has had particular success with omnichannel. In 2020, Target's store pickup and curbside pickup respectively grew by 70% and 600% year-over-year, while same-day delivery through Target's delivery vendor Shipt grew 300%.
Some of the company's other omnichannel innovations have been more micro-targeted. For instance, Target partnered with Pinterest to integrate Pinterest's Lens into their app so shoppers can snap a photo of something they like and have the Target app show them similar items available for purchase.
Sephora has also had success with similar innovations. The cosmetics company's online Beauty Bag lets shoppers track purchases (including the exact shades of lipstick they prefer), scan items in store, view tutorials and maintain a wish list. A hit with consumers, it led to a 100% increase in mobile orders.

Sephora's investment in personalization technology and ecommerce has stood out as an example for the entire retail world, industry leaders agreed. Sephora even coined a term for its approach to satisfying customers across all channels: omnitude.
For more information about the latest news and industry trends in retail, visit Marmon Retail Solutions' Resources page, or follow us on LinkedIn.
Share This