Articles
Discount Store Industry Analysis: A Retail Sector That's Adapting AND Thriving
A discount store industry analysis. Understand a growing retail sector that focuses on smaller stores and lower prices.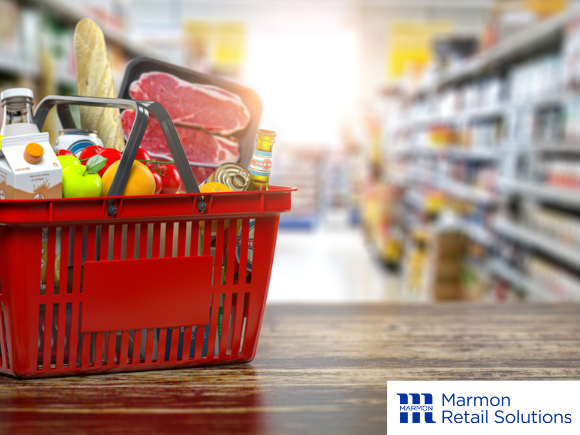 New developments in the discount store channel are making it an exciting sector to watch. In the following, we'll help you understand this growing retail channel, discuss its performance relative to others, and share examples of how discount stores are evolving with the changing expectations of shoppers.
According to retail consultant Jack O'Leary, Head of Advisory, North America, for Edge by Ascential, "Discounters are taking distinct share with their superior price positioning and … enhancements and transformations they're making to their stores around the world."
Before we delve into just how discounters are securing that "distinct share," let's first consider what defines the discount store channel.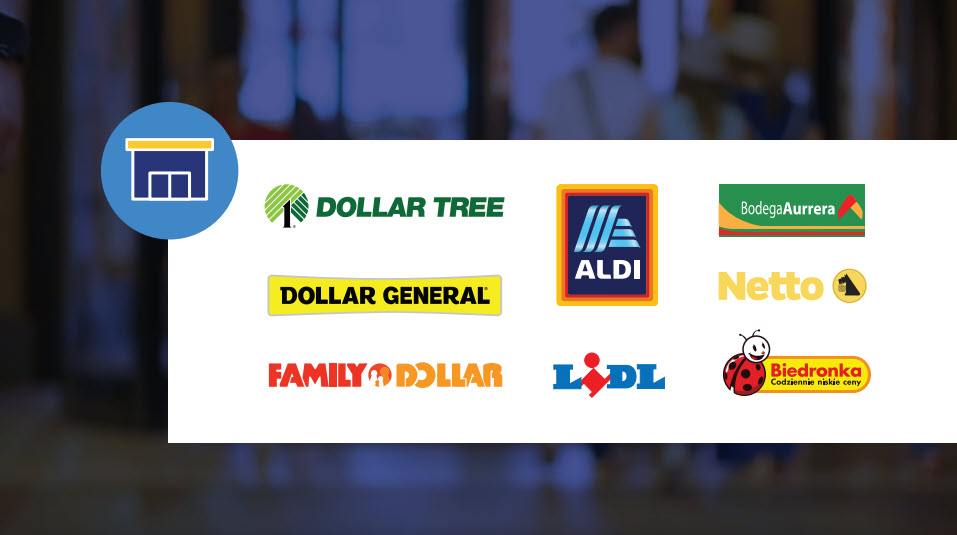 Understanding the Characteristics of Retail Discounters
What constitutes a "discount" retailer? For O'Leary and the research team at Edge by Ascential, discount store chains exhibit the following key characteristics.
They operate small-format brick-and-mortar stores.
They provide a limited assortment of items.
They often focus on selling private label products.
They offer items in smaller pack sizes at lower price points.
Although these discount store retailers may vary in their strategies and store experiences, O'Leary says, they "all are very much oriented around that price point and that specific store size."
Discount Channel Growth Outpacing the Classic Supermarket
An analysis of the discount channel shows earnings of $469 billion worldwide in 2021, with projected sales at $583 billion by 2026, constituting a 4.4% compound annual growth rate (CAGR) for that period.
Discounters are the third largest grocery-relevant channel that Edge by Ascential tracks. To add perspective, consider the largest sector, supermarket/neighborhood stores.
That channel is expected to grow more slowly than the discount channel and has a projected 3.3% CAGR through 2026.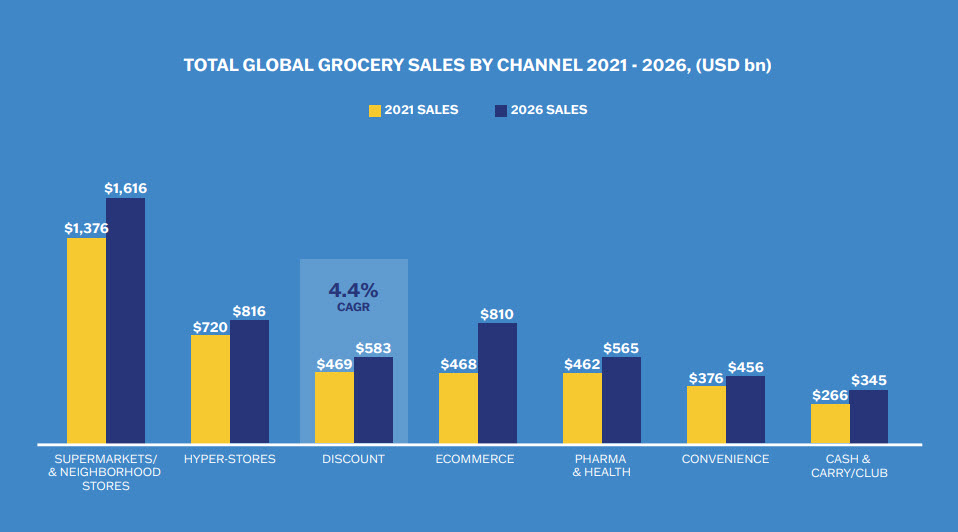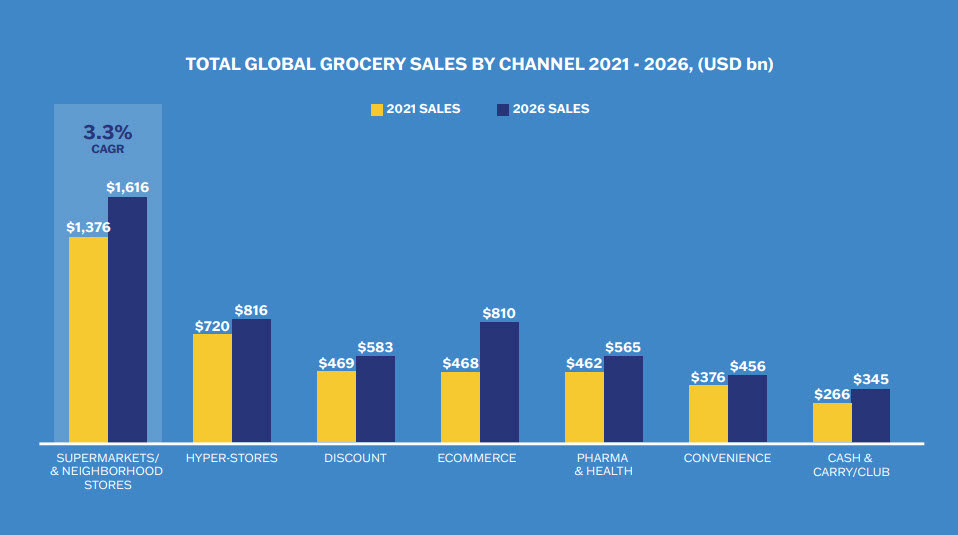 How Discounters Are Gaining an Edge
Discounters have been proactively attempting to keep pace with customer needs, evident in the various ways they're adding more store features and shopper options like the following.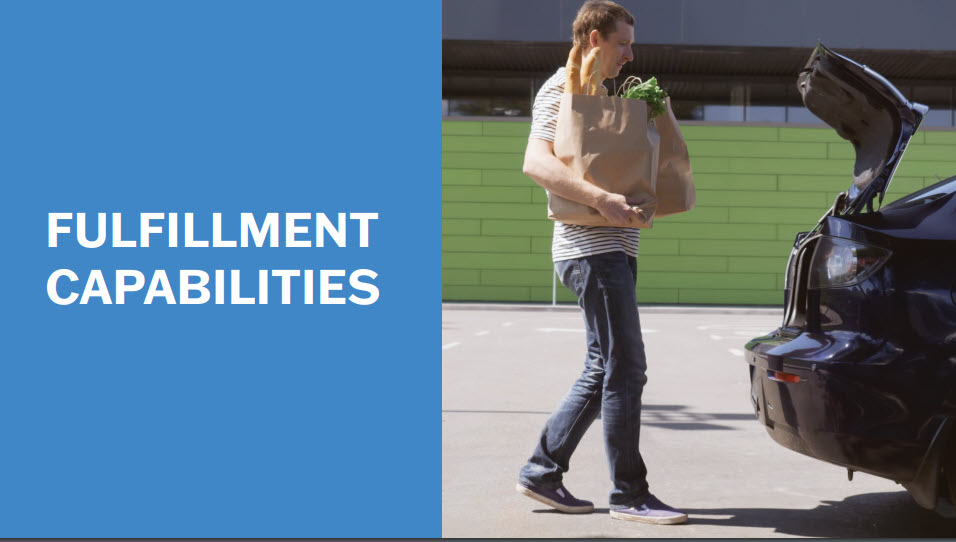 Offering More Fulfillment Capabilities
When it comes to fulfillment capabilities, COVID-19 drove retailers in general to offer innovations in how customers can shop. That's even been true for the discount channel, says O'Leary, "which has typically lagged in terms of digital transformation." Consider these examples: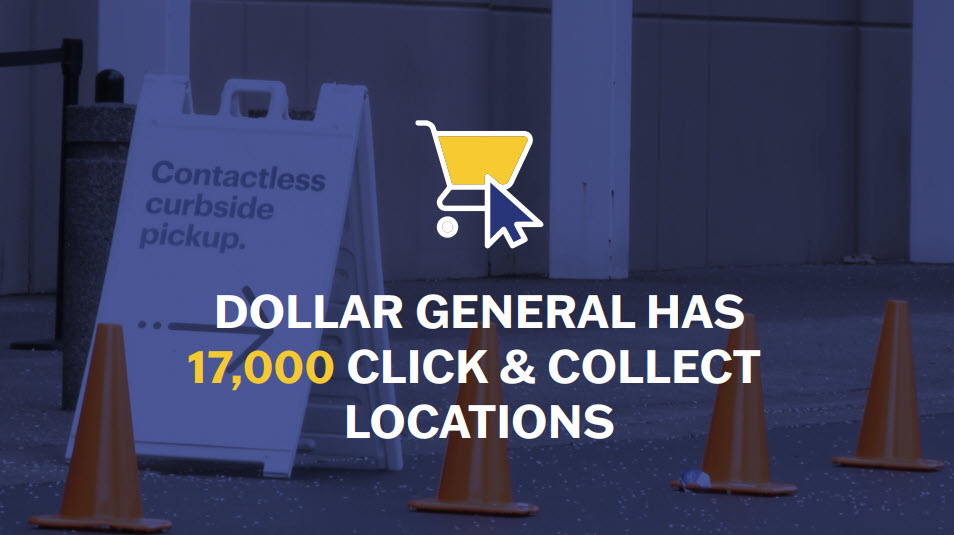 Click and collect. More discounters are offering the click and collect option. Dollar General, for example, now has click and collect operations at over 17,000 of their store locations across the U.S.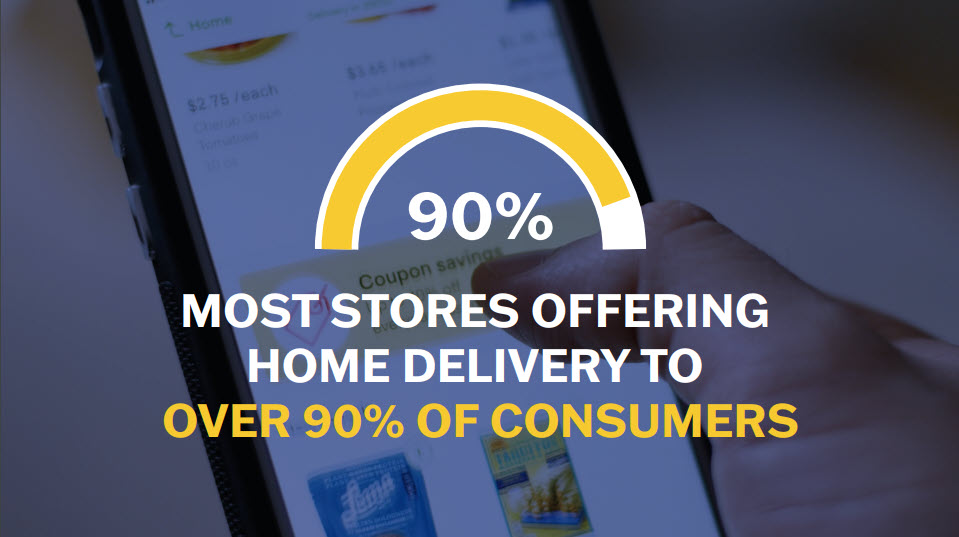 Home delivery. It's what most of us imagine when we think of ecommerce. And for the discount channel, "Across the board, across the world," says O'Leary, "most banners we're looking at are offering home delivery." More specifically, the majority of discounters are offering this option to more than 90% of their customer markets.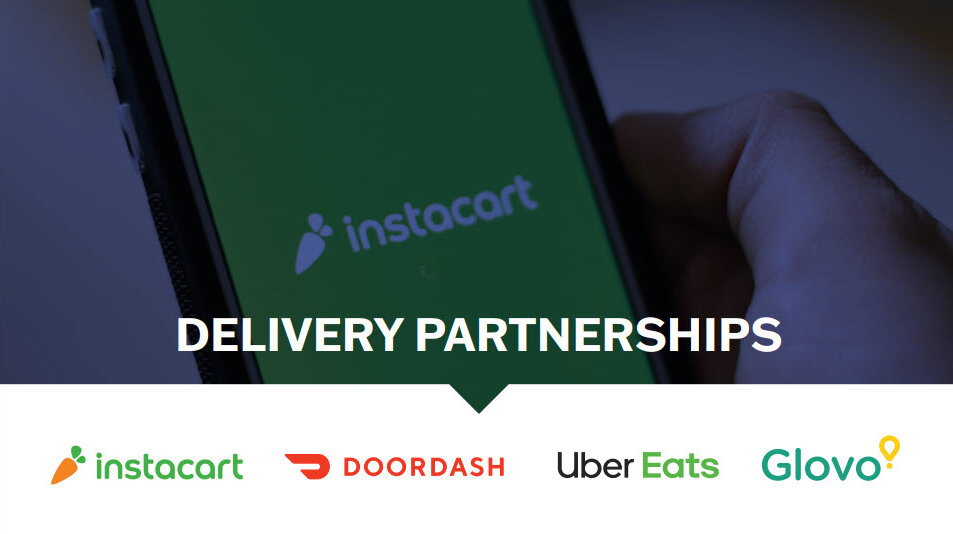 Delivery partnerships. To make home delivery possible, many discounters are partnering with delivery intermediaries such as:
Instacart
Doordash
Uber Eats
Glovo
O'Leary says that by using these partners, discounters can quickly expand home delivery capabilities. In addition, they also have access to new customers thanks to potential shoppers' pre-existing relationships with delivery companies.
Reducing In-Store Shopper Friction
Discount chains are also making concerted efforts to reduce in-store pain points and make the shopping experience more desirable. The increase in checkout-less stores and self-service checkouts are two major examples.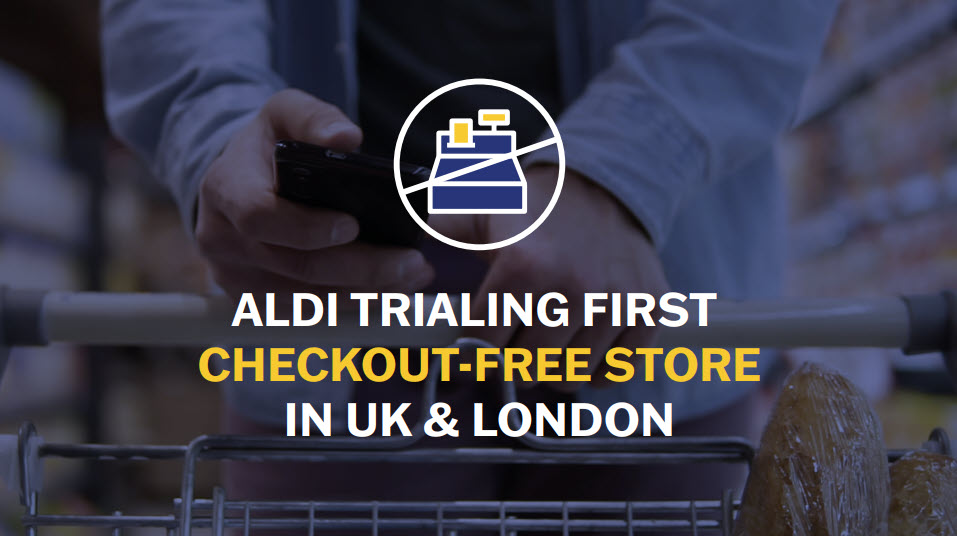 Checkout-less stores. Checkout-less stores are now showing up in the discount channel. Aldi, for example, is trialing its first checkout-less, or checkout-free, stores in the U.K., where shoppers simply scan an app on their smartphone upon entrance, pick their desired items, and depart with their purchases charged automatically.
(See 2022 Retail Trends for Brick-and-Mortar Stores for more details on checkout-less shopping.)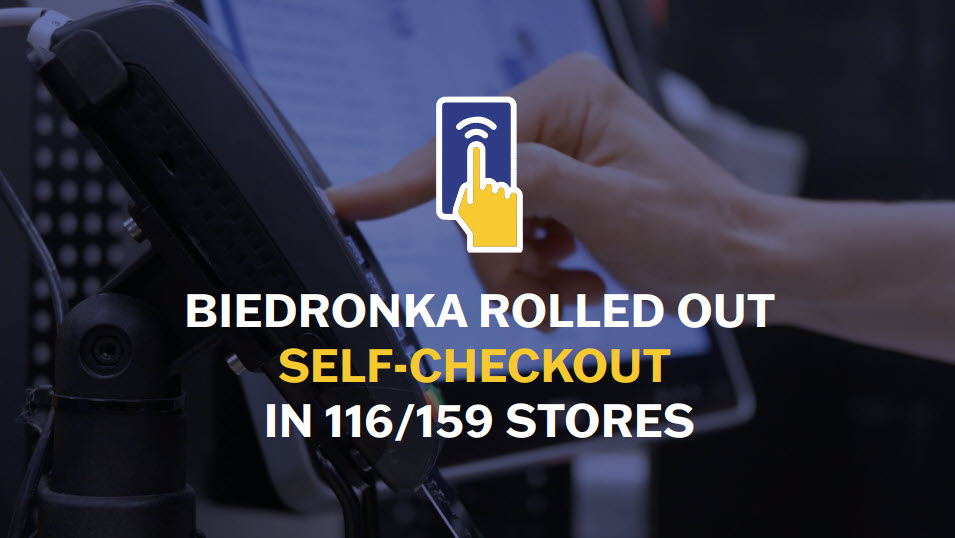 Self-service checkouts. Now a common feature in conventional grocery stores, self-service checkouts are showing up more and more in discount stores.
Poland-based Biedronka, from Jeronimo Martins, for instance, has installed self-service cash registers at 116 out of its 159 stores.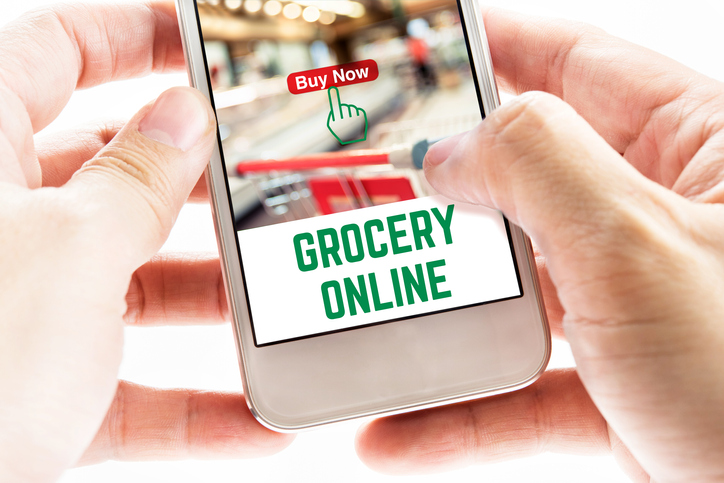 Providing More Digital Experiences to Customers
Beyond online ordering for click and collect and home delivery, discounters are upping their digital game in other ways as well. Here are two examples:
Lidl's digital loyalty program. Germany-based Lidl has launched Lidl Plus. Through the Lidl Plus app, shoppers can receive the following digitally:
Receipts
Coupons
Weekly promotion leaflets
Plus, the digital program gives loyal shoppers the opportunity to accumulate rewards and win prizes.
Dollar Tree's retail media network. Dollar Tree now has its own retail media network, called Chesapeake Media Group, which, among other features, enables brand partners to reach shoppers through a variety of digital experiences.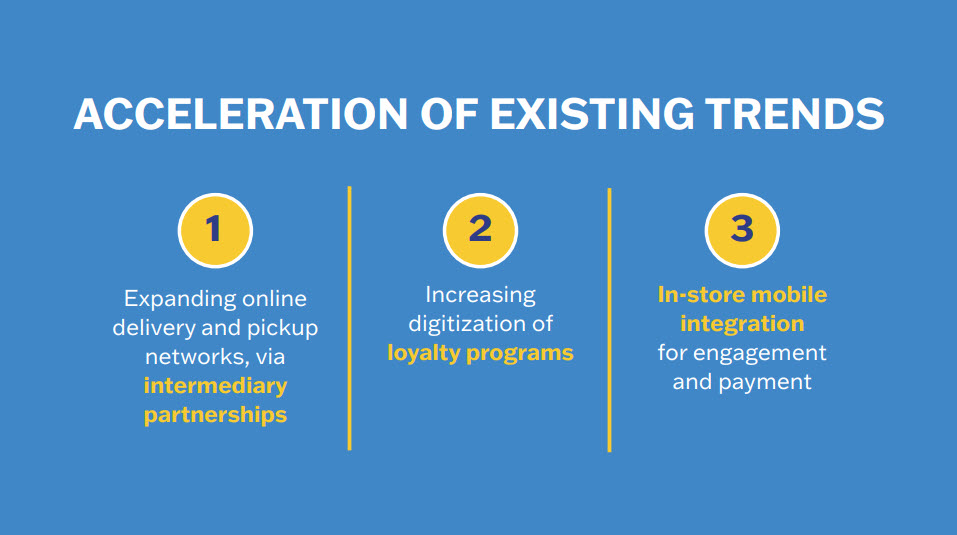 Where is the Discount Channel Headed?
While discounters will continue to focus on their core operating model, O'Leary says to look for them to accelerate their initiatives in key areas like delivery, digital loyalty programs, and in-store digital experiences.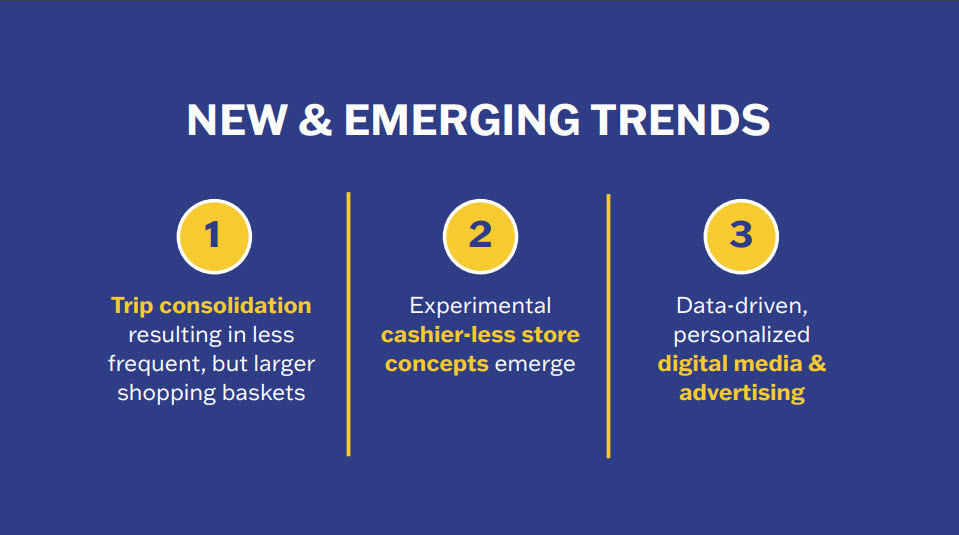 As for the longer term, trip consolidation, which results in less frequent but larger shopper baskets, will grow in importance.
Other areas to watch in the discount channel include greater experimentation with cashierless stores, wider use of retail media platforms, and increased digitization in the discounter operating model.
Finally, these and other innovations will increasingly be driven by customer data. Information like that, as O'Leary explains, will help create "more personalized digital media offerings" and will play a larger role in the overall strategic decision-making at these discounters.
Learn more about how these retail solutions can work for you.
Share This