Articles
The Future Of Click & Collect And What It Means For Retailers
Click & Collect remains one of the most preferred online fulfillment methods for shoppers. See the innovations shaping the future of Click & Collect today.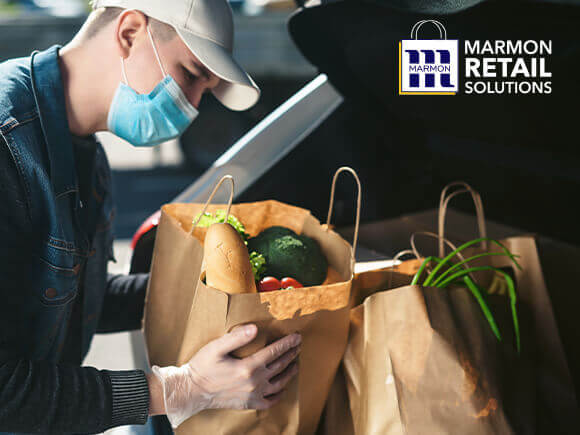 Click & Collect has risen to be one of the most popular purchasing methods for online shoppers. And with that popularity comes shifts for retailers. Increased demands for frictionless shopping options have caused retailers to implement new technologies to keep positive in-store experiences for their customers and continued growth and profitability.
Retail expert Jack O'Leary explained in our recent webinar that as we look to the future, shoppers will be seeking more frictionless shopping experiences. That's pushing retailers to find new ways to implement these changes, while still driving operational efficiencies.
"Click & Collect is probably one of the top initiatives in many markets around the world that are enabling that frictionless shopping trip for today's consumer," said O'Leary. "And when we look at studies surveying shoppers around the world and across markets, the vast majority of shoppers are going to keep using these (Click & Collect) programs, systems and capabilities that they trialed and worked with during the COVID-19 period."
Retailers know that managing Click & Collect demand comes with challenges. One of the biggest tasks is handling the increase in online orders, from processing and preparing to fulfilling. Automating the picking process can be a major time saver for businesses who were manually preparing orders in the past. Which ultimately saves retailers money and valuable time.
Keep operations agile with micro-fulfillment
Micro-fulfillment utilizes smaller facilities and spaces to help manage orders. By automating with micro-fulfillment, backrooms and other small facilities located closer to customers can be utilized for managing the orders for SKUs that may be in higher demand.
Have it both ways with the hybrid model
The hybrid store model is gaining traction in helping to increase order profitability and efficiency. The method is all in the name, where some of the orders are prepared by hand on the floor and others are assembled by automated systems.
The side-by-side approach helps retailers streamline e-commerce while also allowing for retailers to create a more interactive in-store environment.
"For a lot of brands going forward, the front of the house is going to be about the [shoppers'] experience," says Melina Cordero, CBRE's Managing Director for Retail Capital Markets.
Not-in-store Pick-up
Click & Collect largely gained popularity because it gave consumers the ability to shop with contactless experiences. With that, standalone pickup locations are also gaining momentum. These locations don't require shoppers to step foot in the store, but instead utilize units such as kiosks and online pickup lockers, which can be placed outside of a store or not even on-site at all. This allows for retailers to place online order pickup locations for shoppers that are more convenient for them, closer to where they may work or live.
Past experiments with off-site units from retailers like Hy-Vee Leasing gives us a foundation as to how these pick-up locations work. The online grocer Peapod created similar pickup lockers in Washington. D.C., conveniently placed at Metro stations in the area, which was ideal for commuters and shoppers on-the-go. The trend extends internationally as well, with retailers like Carrefour and E. Leclerc building standalone pickup locations in both suburbs and cities across Europe.
What's next for Click & Collect?
When considering Click & Collect and what that means for your own company, there are several options from which to choose. Every business has different needs and demands and finding the right solution may take trial and research. Time, labor, space, demand, and investment are all important considerations in determining what will work best for each company.
Marmon Retail Solutions has answers to many of the Click & Collect questions. From backroom to front of store, off-site and beyond, we innovate efficient solutions that tackle each retailer's individual needs, all from a single point of contact. We know the importance of time in retail, and that's why we work quickly to create effective and user-friendly experiences for customers to remove friction and increase profitability.
To learn more about how Marmon Retail Solutions can be your partner for Click & Collection innovations, be sure to watch the latest webinar where you'll see how we helped transform the Click & Collect operations at Total Wine, Co-op and more.
Share This