Articles
How Retailers are Accommodating Hybrid Shoppers
Hybrid shoppers are some of the most valuable in retail because they spend more. But these shoppers also have higher expectations for convenience than shoppers as a whole.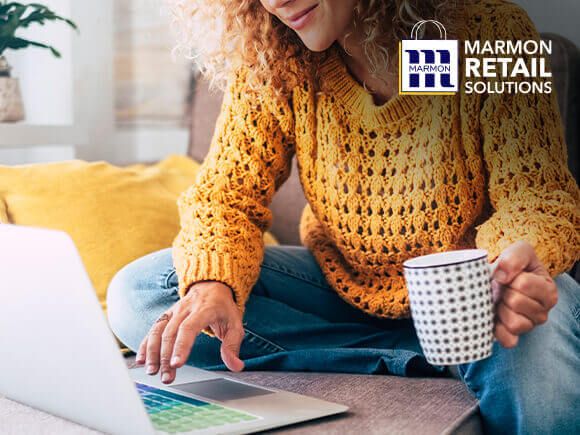 Hybrid shoppers are some of the most valuable in retail. These days customers begin shopping before they even step foot in a store. Where digital and physical retail were once considered separate worlds, over the years they've combined to provide shoppers a single, frictionless experience. In the process, a new class of consumers has developed: hybrid shoppers, ones who engage in both in-store and ecommerce shopping.
These consumers have discovered that online resources are proving to be the ideal complement to the in-store experience. And it's those brick & mortar retailers who have also embraced the web-based tools to drive engagement that are winning over this new hybrid group.
And with good reason. Forbes reports that today more than ever consumers are doing online research before heading to the store. But it's more than just product specifications they're studying: 74 percent indicate they research everything from wait times to locations and nearly half confirming inventory before heading to a store.
With more than 80 percent of shoppers using their mobile devices while in the aisles to study everything from price to reviews, nimble retailers have found ways to leverage the online tools to enhance the experience for consumers in the store.
"It's clear that hybrid shoppers want to seamlessly shift between shopping in a store and shopping online," said Stu Accola, senior marketing manager for Marmon Retail Solutions. "Savvy retailers are building in frictionless experiences that drive in-store engagement and deliver convenient shopping on-line." Accola notes that the most visible examples of this new model are the Ulta and Sephora brands being featured respectively in Target and Kohls, where those major retailers feature independent beauty brands as "the star".
The trend toward hybrid retail was put in motion long ago, but the pandemic accelerated it. Digitally-influenced brick and mortar purchases had already surpassed 50% in many categories before COVID-19, but now they're around 70%. Virtually overnight, consumers began embracing buying options like curbside pickup, and for some, their expectations for retail permanently changed.
The shift has been so sudden that some retailers have struggled to keep pace with it, but they have every incentive to meet these new hybrid shoppers where they are. Hybrid shoppers are some of the most valuable in retail because they spend more. Grocery Dive reports that they're twice as valuable as in-store-only customers, while Target found that its hybrid customers spent an incredible four-times more than its in-store-only shoppers. An apparel industry report showed that hybrid shoppers purchase 70 percent more often than offline shoppers.
Grocery Dive reports that hybrid shoppers are twice as valuable as in-store-only customers, while Target found its hybrid customers spent four times more than its in-store-only shoppers.
Hybrid shoppers are a diverse subset of shoppers, but one thing that unites them is that they're highly driven by convenience, even more so than shoppers as a whole. They especially love Click-and-Collect, with the vast majority saying the option to buy online and pickup in stores has improved their shopping experience. But they also expect items to be in stock when they want them, which has created challenges for many retailers trying to compete for their business. Increasingly, many retailers are turning to micro-fulfillment centers near – or sometimes even in – their brick-and-mortar stores to help keep items in stock.
Those aren't the only ways stores are accommodating hybrid shoppers. AZ Big Media reports that many are implementing designated Click-and-Collect desks to separate omnichannel shoppers from traditional ones. Others are offering on-site processing of merchandise returns, and some have launched high-tech fitting rooms with smart mirrors that let shoppers virtually try on apparel and accessories.
Some stores have even started hosting luxurious media or hospitality lounges that allow customers to take a break from shopping. The idea, explains Gil Larsen, managing director of Blis, is to make the in-store experience as seamless and enjoyable as possible. "This means moving away from the traditional approach of breaking marketing into separate silos for shopper, e-commerce and brand marketing in favor of more integrated marketing that creates a truly omnichannel shopping experience, one that provides consumers with the same value and convenience regardless of which channels they use," Larsen writes.
Make Your Business Irresistible to Hybrid Shoppers
Marmon Retail Solutions can help stores deliver shoppers those elevated experiences. Starting with solutions that quickly and efficiently implement store remodels, to innovative displays and backroom efficiency systems, Marmon Retail Solutions products touch every part of the retail store.
Marmon Retail Solutions is on the leading edge in helping businesses seamlessly integrate Click-and-Collect. By knowing the importance of time in retail, Marmon Retail Solutions works quickly to create effective and user-friendly experiences for customers to remove friction and increase profitability.
From backroom to front of store – off-site and beyond – Marmon Retail Solutions innovates efficient solutions that tackle each retailer's individual needs. No matter where you're looking to engage shoppers, Marmon Retail Solutions has solutions that can help.
Share This