Articles
4 Operational Factors to Consider with Any Store Innovation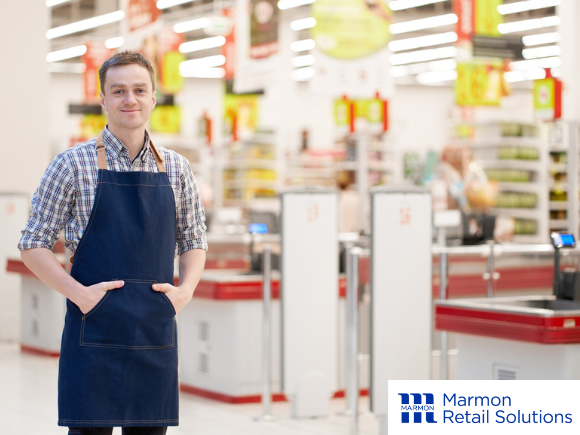 You innovate your brick and mortar stores with new equipment and processes in the hopes of improving your performance. But, of course, you're basing decisions on a lot more than just hope—or at least you should be.
Innovating effectively demands a methodical approach that weighs short- and long-term costs and anticipates how a change will affect day-to-day store operations, from your associates to your customers to your square footage.
In the following, we'll take a close at four crucial operational factors to consider when innovating your stores. But first, view our video on the subject:
ROI: Prove the Need and the Benefit with Real Data
"If this innovation is going to cost us X, what are we getting in return? For most retailers, that's understandably the biggest question," says retail innovation expert Joe Rother, Director of Sales for Cannon Equipment.
So how do you go about knowing the return? Rother says you need to go beyond the features that the vendor may emphasize. "You want evidence that it's worth the investment."
Tips to consider:
Quantify performances. If it's a process that can in theory be improved with an innovation, look for a vendor who can help you accurately test and measure your current performance and also compare it to your performance using the innovation.
Start with a prototype. Work with a vendor who will prototype equipment for your specific needs—with multiple iterations if necessary—so you can put the innovation into actual practice and measure performance.
Opt for formal ROI analysis. If you're convinced of an innovation's value but need formal data for upper executives, use an independent company who specializes in conducting on-site ROI studies.
(Check out this related blog post for an in-depth look at calculating the total cost of ownership for picking carts.)
In gathering data and information to formulate the ROI, be sure to also consider how operational components will be affected, starting with the four listed below.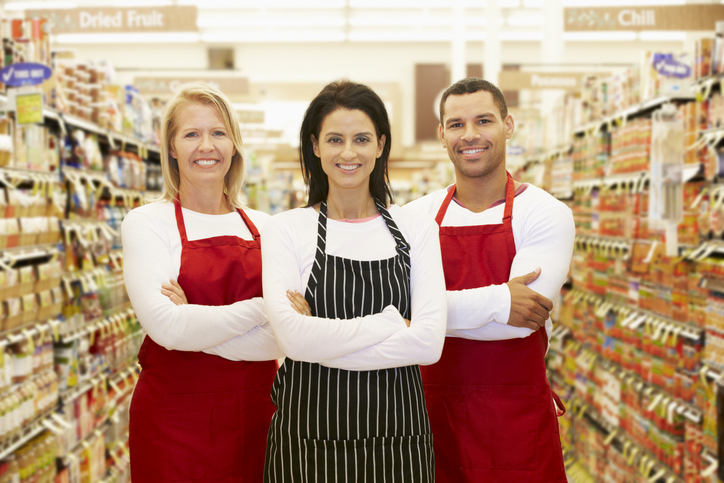 1. Associates: Train, Excite, Gamify
Most store innovations will affect your associates in some way, but this is especially true of equipment intended for associate use.
According to Rother, retailers commonly struggle with process scaling, which involves implementing an innovation effectively across numerous stores. More specifically, it requires getting associates fully on board with using a given innovation.
Tips to consider:
Make it simple but effective. Be sure the design of the new innovation is as easy as possible for associates to use.
Explain the why. Define the need behind the innovation while also emphasizing to associates how it will make their jobs easier and help them perform better.
Prepare them. It may not need to be extensive but be sure the training provided is adequate and then reinforce it with, for example, helpful signage or similar methods.
Confirm rather than assume. Provide oversight to measure associates' acceptance and competence of new innovation.
Gamify the innovation. Generate enthusiasm by introducing a gaming component in which associates can compete with themselves and even each other. (For example, use timers on picking carts so they can see how fast they pick an order.)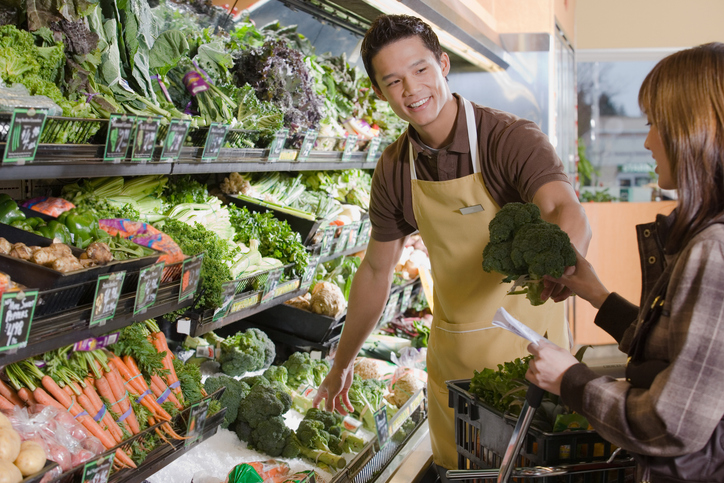 2. Customer Experience: Don't Discount the "Small Things"
Despite the rise of e-commerce, lots of customers still rely on the brick-and-mortar store. But Rother says their expectations for things like speed and convenience are rising.
"Grocery store competition is so intense. I think today more than ever, innovations need to take into account the seemingly small things. These can make the difference between a customer coming back or opting to go somewhere else," he says. (See the tips below for examples.)
Tips to consider:
Make it easy to use. For any innovation that requires customer engagement—like a bulk foods dispenser, for instance—be sure it's simple to use.
Balance security and ease of access. For locked security cases and similar displays, if a customer can only access a product with assistance from an associate, try to make the process as fast and convenient as possible for the customer.
Free up associates for customer service. Remember that an innovation which helps associates, say, stock shelves more efficiently, pick orders faster, or spend less time front-facing products also means those associates are now more available to help customers.
Consider how an innovation can strengthen loyalty. Reliably performing shopping carts, easy-to-find products, faster click and collect turnaround—when an innovation creates outcomes like these, you're also making it more likely that customers will return to your store, not a competitor's.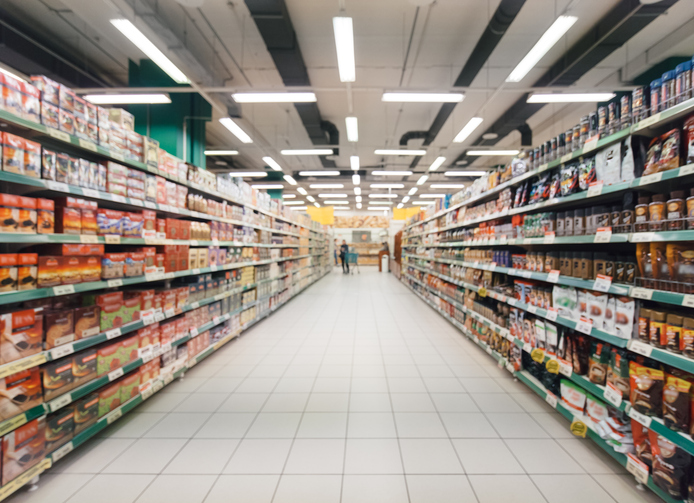 3. Floor Space: Remember Every Foot Counts
Retailers know that space is at a premium. The last thing you want to do is to make a change to your store that somehow compromises your floor space's merchandising power.
"If anything, you want the opposite," says Rother, "because the more products you can expose your customers to, the bigger their possible basket size."
Tips to consider:
Think up first. Of course this isn't possible with every innovation, but whenever possible, try to utilize your vertical space because that's likely what you have the most of.
Maximize product display. Making changes to shelving? One of the outcomes should be to increase products facings the way pusher trays do, for instance.
Account for storage. If you're investing in new picking carts, ladder carts, and similar equipment, be sure you have easily accessible backroom space allocated for storing them.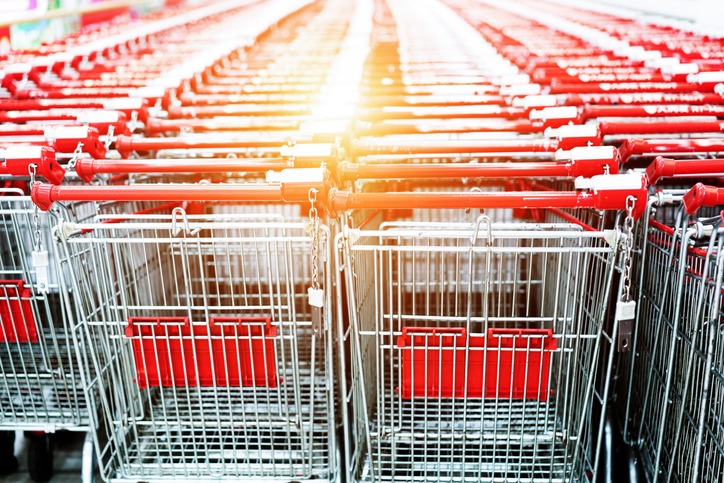 4. Maintenance: Anticipate Costs and Explore Your Options
Potential maintenance needs—and the accompanying costs—will obviously vary with the innovation.
"Generally, the lower the maintenance requirement, the better," Rother says. "But I think what's really important is to explore your maintenance options because there are probably more than you realize."
Tips to consider:
Prevent surprises. There's no reason you should be surprised by needed maintenance, provided you do your research and thoroughly address the topic with a trusted vendor.
Understand the skills needed. Know ahead of time what skill level the maintenance requires. If you'll need to use a third party, that obviously should be considered in projected expenditures.
Opt for alternatives to maintenance. For example, rather than having intermittent maintenance performed on shopping carts, you could have the entire fleet remanufactured after a certain number of years. This is a more economical option that gives you completely refurbished carts.
The Power of the Right Vendor
You've just read about some key considerations to make when investing in new equipment or other store innovations. But another important factor in helping you innovate effectively is the quality of the vendors you work with.
Ask yourself: Do they go on site to better understand your unique store challenges? Do they bring helpful expertise and industry connections that go beyond the product itself? Are they interested in a partnership for your long-term success?
If you'd like to gain an edge as you consider new equipment and store innovations, Marmon Retail Solutions and its family of retail-focused brands can help. We provide integrated retail products and services that enable your innovations to be more strategic, more cost-effective, and ultimately more successful.
Learn more about how these retail solutions can work for you.
Share This